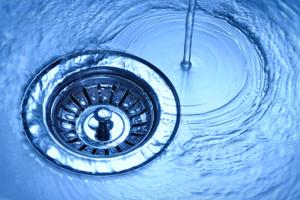 Do you have limescale and sediment build up in your pipes and water heater tank? If you think you don't, are you sure? Most often, the problem isn't noticed until the buildup is so bad that it causes a plumbing failure or other trouble for the homeowner. If you don't have a water conditioning system and the water is hard, it's important to consider installing one.
Unfortunately, the natural minerals in water often can't be seen until they are heated by the water heater where they turn into limescale. At this point, you'll notice a white, chalky substance coating your dishes after they run through the dishwasher or see flaky particles floating in a glass of water.
The hard water can be causing problems for your plumbing system. Not only does it make cleaning around the house harder and the water unhealthy, it also corrodes pipes and fixtures. Hard water problems also lead to certain water heater repairs and an early replacement. In fact, limescale can be the number one cause of:
Water Heater Repairs
Clogs in water line or drains
Low water pressure for fresh water
Early fixture replacement
Corrosion in pipes, connections, & valves
Funky tasting water
Floating particles in water
A Water Conditioning System Prevents Plumbing Problems
One of the best ways to prevent scale from happening is to rid the fresh water supply of minerals. All fresh water systems, whether from a municipality or a private well, will have sediments like limestone that when heated become calcium magnesium which is a form of scale.
Hard water contains a high amount of natural minerals, so in order to prevent problems, a good water softening system that softens the water prior to it entering your home is always going to be the best solution to prevent limescale from forming.
Water Conditioning Systems Help Slow Moving Drains
Are your drains slow to drain? Is your fresh water slowing down to a trickle as time goes by? Limescale is probably coating your pipes and causing a buildup that makes them narrow down and eventually clog. There is not much which can be done with a fresh water line other than replacing it. A water conditioning system will help to prevent this problem. Professional drain cleaning service will remove the buildup that currently exists in every wastewater line in your home.
How Water Softeners Protect Your Water Heater
You have a fresh water supply and a wastewater removal system in your home. Drains and drain pipes are part of the wastewater removal. Fresh water is supplied to your hot water tank or tankless water heater. If you have a tank, your water heater will be building up a substance called limescale.
When minerals in your freshwater (that are always present unless filtered out) are heated to a certain temperature, limescale forms, and then coats everything including the pipes as it washes out through the wastewater system after you use it. Plumbing pipes narrow with this build up over time.
Your water heater will suffer when scale builds up and coats the parts within. First to fail is usually the heating elements. Once coated enough, they can't function and will burn out.
Servicing The Water Heater Tank
Limescale is a huge problem but is very common. That's why so many plumbing companies urge you to have your pipes, drains, and water heater tank cleaned out regularly. It not only removes the buildup, but also helps your tank, drains, and pipes to last longer.
If you already have a buildup of sediments and scale in the water heater tank, you need to have the tank cleaned out. Your tank can be flushed out to get rid of the sediments. The parts within may need to be replaced if they are damaged or failing. With proper preventative measures, you can also prevent future scale buildup from happening by installing a water conditioning system.
Your professional plumbers here at Sahuarita Plumbing offer services for your water heater that will not only clean out the scale and sediment buildup in your hot water heater tank but can also keep the problem from happening in the first place. A water conditioning system installation will ensure the problem is eliminated before hard water sediments have a chance to ruin your plumbing system.
If you would like to learn more about Water Conditioning Systems in Tucson, AZ, please call Sahuarita Plumbing at 520-780-4507 or fill out our online request form.