Drexel Heights Plumbers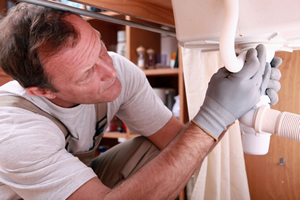 As any homeowner will attest, calling in a plumber is usually done when there remains little other choice. A thrifty do-it-yourselfer will often try to fix the offending leak, flood, or jiggle in an effort to save money. But when a truly complicated problem arises or the effort at self-plumbing proves fruitless, it becomes necessary to call in the experts. And, subsequently, it becomes necessary to quickly and thoroughly educate yourself on the most current plumber rates.
Jumping headfirst into hiring the first plumber you come across in the yellow pages could easily yield disastrous results. Taking the extra steps to research plumber rates will put you in control of your situation; you'll know what to expect and therefore know what to seek out in terms of reputable plumbers.
When researching Drexel Heights plumber rates there are a variety of sources towards which to turn. The Internet, as always, is a valuable source of information on a variety of topics. Simply do a search for plumber rates in your area and you'll quickly learn the lay of the land. Further, there are often chat forums where you can access customers who have likely been in your situation at one time or another. Additionally, you can often speak with professional plumbers themselves to learn the current plumber rates for a reputable service..
The Services We Provide in Drexel Heights
Kitchen and bathroom remodeling
Re-piping kitchens and bathrooms
Dishwasher installations
Water Softener Installation
Toilet repairs or replacement
Violations corrected and removed
Gas lines installed for outdoor grill
Garbage Disposal Installation or replacement
Faucet repair or replacement
Hot water tank repair
Hot water tank replacement or upgrade
Leaks repaired
Water line replacement
Gas lines for fireplaces
Sump pumps installed
Sewer line replacement
Water Mains repair or replacement
Drain cleaning
Plumbing gas leaks repaired

…AND MUCH MORE!
We Proudly Serve These Towns Near Drexel Heights:
Amado, AZ
|
Corona de Tucson, AZ
|
Drexel Heights, AZ
|
Elephant Head, AZ
|
Green Valley, AZ
|
Littletown, AZ
|
Sahuarita, AZ
|
South Corona de Tucson, AZ
If you are looking for a plumber in Drexel Heights, AZ area please call us today at (520)780-4507 or complete our online request form.