Your Trusted Arivaca Plumber!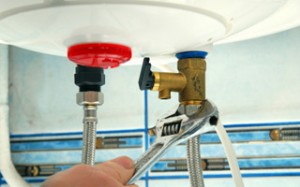 When looking to hire a professional plumber in the Arivaca area then you need to consider the professionals at Sahuarita Plumbing, LLC with their years of experience and knowledge they can quickly assist you with all of your Arivaca home plumbing needs. Whether you have a large home in Arivaca or a small no project is to large or small that the professionals at Sahuarita Plumbing, LLC cannot assist you with. Maybe you are adding a new addition to you home and you would like to have new plumbing added or the current system modified. You will want someone that can assist you quickly and provide you with reliable plumbing solutions.
The experts at Sahuarita Plumbing, LLC have the experience and the knowledge needed to ensure that you have the best possible plumbing solutions for all of your needs. The experts at Sahuarita Plumbing, LLC have been serving the home owners for years and can provide you with the same quality of service. So give them a call today and see what they can do for you.
Our professional staff is here for all of your needs large or small so let them help you by giving them a call today. Ensuring that your homes plumbing provides for your needs and that it will function with out problems for years to come.
The Services We Provide in Arivaca
Kitchen and bathroom remodeling
Re-piping kitchens and bathrooms
Dishwasher installations
Water Softener Installation
Toilet repairs or replacement
Violations corrected and removed
Gas lines installed for outdoor grill
Garbage Disposal Installation or replacement
Faucet repair or replacement
Hot water tank repair
Hot water tank replacement or upgrade
Leaks repaired
Water line replacement
Gas lines for fireplaces
Sump pumps installed
Sewer line replacement
Water Mains repair or replacement
Drain cleaning
Plumbing gas leaks repaired

…AND MUCH MORE!
We Proudly Serve These Towns Near Arivaca:
Amado, AZ
|
Corona de Tucson, AZ
|
Drexel Heights, AZ
|
Elephant Head, AZ
|
Green Valley, AZ
|
Littletown, AZ
|
Sahuarita, AZ
|
South Corona de Tucson, AZ
If you are looking for a plumber in Arivaca, AZ area please call us today at (520)780-4507 or complete our online request form.