Water Conditioning For Your Corona de Tucson Home!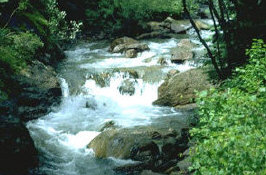 We sell and install mainly Water Tec water softeners. The company is located in Corona de Tucson, AZ and has a very good reputation. If there is a problem with the softener then we can get parts and service it right away. With other brands there may be a long wait period.
The cost of a new water conditioning system can vary depending on the size loop you have and a number of other factors. If considering a new installation, t is best to call our offices so that we can help you determine which water system would best suit your needs and help identify a more accurate estimate. Most loops are either 3/4 in or 1″ copper.
If your house is not plumbed with a loop, then give us a call and we will be happy to show you your options for creating a loop. We may be able to create a loop in the garage or other location around the house.
Reverse Osmosis
We provide and install 4 and 5 stage Reverse Osmosis systems. We sell Water -Tec R/O systems. The company is local so it makes it easy to get parts and filters. They have been around for many years and many contractors I've spoken with recommend them as well. We can provide you with better pricing on Water -Tech units then if you were to call Water-Tec yourselves.  If there is a reverse osmosis system you prefer then we can install that as well.
Sahuarita Plumbing specializes in all types of Water conditioning units for your home. If you would like a professional plumber to evaluate your current system, then please contact us today or complete our online form.
Our Corona de Tucson Water Conditioning Contractor Provides:
Water Softener Comparison
Salt Free Water Softener
Whirlpool Water Softener
Water Softener Parts
Best Water Softener
Culligan
Water Softener Systems
Water Softener Resin
We Provide Water Conditioning in the Following Areas:
Amado, AZ
|
Corona de Tucson, AZ
|
Drexel Heights, AZ
|
Elephant Head, AZ
|
Green Valley, AZ
|
Littletown, AZ
|
Sahuarita, AZ
|
South Corona de Tucson, AZ
Why Corona de Tucson Should Hire Us For Their Water Conditioning:
Many water supplies contain hardness minerals (calcium and magnesium). These minerals form a scale and create problems in water heaters, washing machines, dishwashers, coffee makers, humidifiers and plumbing systems. A modern and efficient water softening system provided by your Corona de Tucson plumber eliminates hard water problems. It removes calcium and magnesium from your water supply by filtering it through a resin softening medium. Salt is used to revitalize the system to provide soft water for your daily needs.
Water softeners combat this nuisance by eliminating the minerals that cause hard water. The most common kind of water softener is a mechanical appliance plumbed directly into the home's water supply intake. The water softener exchanges calcium and magnesium with sodium in a process called ion exchange.
The water softening system consists of a mineral tank and a brine tank. The water supply pipe is connected to the mineral tank so that water coming into the house must pass through the tank before it can be used.
The mineral tank holds small beads (also known as resin) that carry a negative electrical charge. The positively charged calcium and magnesium (called ions) are attracted to the negatively charged beads. This attraction makes the minerals stick to the beads as the hard water passes through the mineral tank.
Recent Articles
If you are looking for a Water Conditioning Contractor in Corona de Tucson, AZ, please call us at 520-780-4507 or fill out our online request form.