Tankless Water Heaters In The Corona de Tucson, AZ area!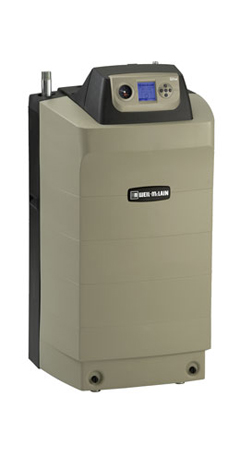 Tankless water heaters  are becoming more popular now because of the many great benefits that they offer. One benefit is that they will save space in your home. They are a safer type of unit and also will help to reduce the cost of your heating. If you are looking for energy efficiency, as well as an endless supply of hot water than you will want to look into purchasing a tankless water heater.
But before you purchase one, it's important that you learn more about it. There are many buying guides for all of the various choices of water heaters that you have too choose from. Our skilled technicians can help you choose the one that best suits you and your family.
We sell and install Rinai and Navian Tankless water heaters. Call our office today to receive a free estimate on a Tank-less water heater.
Price Match and Beat Program
Here at Sahuarita Plumbing, we believe that we already provide the best prices on storage tank water heaters in the Green Valley and surrounding area. But if there is any other licensed company in the Green Valley/Sahuarita area that you can find that is priced lower then us, we will meet their price and then give you an additional 10% off the price difference. This program was designed to save you money and allow us to do what we love to do, which is install more water heaters and increase our customer base.
Here is how this works.
First you should call around for several price quotes on a water heater package. The quote should include the following:

The company name that provided you the quote

Brand of Water Heater

Type and size (Gas, Electric or Propane) (40gallon, 50 gallon, etc)

Warranty on the tank.

Parts

Labor

Haul- Away

Bringing up-to code.

Tax
Basically we need to know the total price package. Then we will make sure you pay less.
Our Corona de Tucson Tankless Water Heaters Contractor Provides:
Electrical Tankless Water Heater Installation
Electric Tankless Water Heater
Electrical Tankless Water Heater Replacement
Electrical Tankless  Water Heater Repair

Residential Electrical Tankless Water Heaters
Commercial Electrical Tankless Water Heaters
Rinnai Electrical Tankless Water Heater
Gas Tankless Water Heater

Bradford White Electrical Tankless Water Heater
Replace Electrical Tankless  Water Heater
30 Gallon Electrical Tankless Water Heater
Electrical Tankless Water Heater Repair
We Provide Tankless  Water Heaters in the Following Areas:
Amado, AZ
|
Corona de Tucson, AZ
|
Drexel Heights, AZ
|
Elephant Head, AZ
|
Green Valley, AZ
|
Littletown, AZ
|
Sahuarita, AZ
|
South Corona de Tucson, AZ
Why Corona de Tucson Should Hire Us For Their Tankless Water Heaters
Sahuarita Plumbing is a licensed and insured plumbing service providing quality service to Corona de Tucson, AZ. From plumbing repairs, remodeling, new construction or sewer cleaning, our experienced experts are dedicated to solving your plumbing problems in a timely and affordable manor.
We do quality work and do not believe in cutting corners all while being honest and trustworthy with reasonable rates. Our plumbers are always on time and punctual.
If you are looking for a Tankless Water Heater Contractor in Corona de Tucson, AZ, please call us at 520-780-4507 or fill out our online request form.