Corona de Tucson Gas Lines – Repair & Replace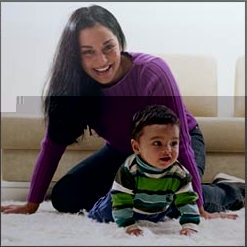 Gas lines are an important part of the functioning of many Corona de Tucson area homes and office buildings. The inherent dangers associated with gas make it imperative that gas work, installation, refitting and all other aspects are done by a qualified professional plumbing contractor.
We have highly experienced plumbers that can test and locate your system using a variety of methods to quickly get you back in operation.
Some of the greatest dangers around your home may be unseen – such as gas leaks. Avoiding these unseen dangers and alerting your family to danger can be as simple as checking your appliances regularly and purchasing a few, affordable alarms.
Leaking gas can lead to asphyxiation (the inability to breathe leading to suffocation) and dangerous explosions. Luckily, commercial gasses, such as the kind of gas your stove or heater uses, have a strong odor added to them so you can smell leaks. If you smell a gas leak in your home, you need to act quickly.
Our Corona de Tucson Gas Lines Contractor Provides:
Gas Line Repair
Natural Gas Lines
Sewer Lines
Gas Line Replacement

Residential Gas Lines
Commercial Gas Lines
Repair Gas Tanks
Fuel Line Repair

Water Line Repair
Propane Gas Line
Install Gas Line
Repair Gas Line
We Provide Gas Lines in the Following Areas:
Amado, AZ
|
Corona de Tucson, AZ
|
Drexel Heights, AZ
|
Elephant Head, AZ
|
Green Valley, AZ
|
Littletown, AZ
|
Sahuarita, AZ
|
South Corona de Tucson, AZ
Why Corona de Tucson Should Hire Us For Their Gas Lines
The experienced technicians at Sahuarita Plumbing handle all types of residential plumbing services. From simple repairs and leaks to complex installations. Our company is licensed, and insured, and  all our work is guaranteed.
People return to us because of our quality work, reasonable rates, and punctuality. They are satisfied customers. You will immediately get to talk to a plumber and gets an idea of what the cost will be and what the job might entail.
Recent Articles
If you are looking for a Gas Line Repair Contractor in Corona de Tucson, AZ, please call us at 520-780-4507 or fill out our online request form.