Your Drain Cleaning Contractor for Corona de Tucson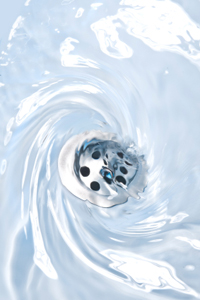 Have you ever flushed a toilet and had it overflow onto the floor, taken a shower in standing water, or worse yet, have what you flush down the toilet come up another drain? If you said yes to any of these, you are not alone. These types of problems are all associated with a clogged drain line. Using the most up-to-date equipment in the plumbing industry, our emergency plumbers are able to unclog toilets, main sewers, kitchen sinks, bathtubs, showers, floor drains, washer machine drain, area drains and any other pipe or plumbing fixture.
We not only get results, but also give you answers to why your drain clogged and how to prevent it from happening in the future.
Sahuarita Plumbing provides drain and sewer cleaning services to Green Valley, Sahuarita and Corona de Corona de Tucson residences. For the newer homes in Green Valley, those built in the last 20 years there are usually clean-outs outside the house so we can access the main sewer line. For those homes in Green Valley that do have an outside clean-out, we will clean your stoppage from there, either towards the street or towards your home.  Now if there is no clean-out outside then we will clean your sewer from a roof vent. In those situations the job becomes more difficult and will cost extra.  We have found many backwater valves in Sahuarita get clogged. It is usually due to a hardening of the rubber flapper, which fails to operate correctly. We carry new flappers on our trucks and after we fix the clog we also replace the flapper for Sahuarita residents.
Cost
Here is a breakdown of fees for unclogging your drains.
If your toilet gets clogged and it is an easy clog for us to open, then we will charge a reduced service call of $65. You will not be able to apply any coupons.  If we have to raise the toilet to unclog it then our fee is $125.
For clogged sinks, whether it is a kitchen sink, bathroom sink or utility room sink, the cost to snake this branch is $95.
Clogged tubs and showers also are$95 to unclog.
For main line snaking, as long as you have an outside clean-out that we can access, the fee will only be $105. If we have to go on the roof to access the vent pipe, an additional $45 will be charged. It has now become a two person job and will require more time and effort.
Complimentary Whole House Plumbing Inspection.
Many customers elect and enjoy receiving complimentary whole house plumbing inspections after we complete a service call. It is important to know if some plumbing problem may be brewing. Sahuarita Plumbing can identify and at times catch little plumbing problems in your home before they become big. Then we can repair those problems the same day at discounted pricing or we can schedule a future service call.
Our Corona de Tucson Drain Cleaning Contractor Provides:
Drain Cleaning
Drain Cleaning Tips
Sewer and Drain Cleaning
Drain Pipe Cleaning
Drain Repair
Drain Unclogging
Hydrojet Drain Cleaning
Drain Clean Out
Drain Cleaning Services
Sewer Drain Cleaning
Main Drain Cleaning
We Provide Drain Cleaning in the Following Areas:
Amado, AZ
|
Corona de Tucson, AZ
|
Drexel Heights, AZ
|
Elephant Head, AZ
|
Green Valley, AZ
|
Littletown, AZ
|
Sahuarita, AZ
|
South Corona de Tucson, AZ
Why Corona de Tucson Should Hire Us For Their Drain Cleaning
We believe that homeowners should have the peace of mind knowing their plumbing repair will be completed to the highest quality, which is why we offer a quality guarantee on all plumbing repairs.
When you call us to schedule and appoint you will get to talk to a licensed plumber instead of a receptionist or sales person. We are family owned, therefore we are very conscientious about our work.
Recent Articles
If you are looking for a Drain Cleaning Contractor in Corona de Tucson, AZ, please call us at 520-780-4507 or fill out our online request form.