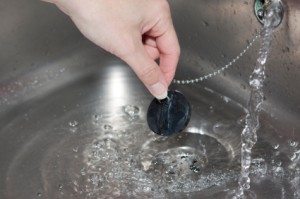 Leaky pipes can be a big problem. Not only you can face high water bill but they can also boost a room's moist level. Furthermore, they can contribute to early deterioration of your fixtures. While the problem may be small sometimes that you may think you can fix it on your own, you cannot be sure about the condition of the whole plumbing system. Finding a Sahuarita plumber can be of great help to ensure that things will turn out well.
Finding A Sahuarita Plumber
It does not require much effort to find a plumber for your plumbing needs whether for home renovation or repair. Do not allow plumbing issues in your home to stress you out and make you feel like screaming. Just ensure to have the repairs done sooner. The right plumber will work skillfully and efficiently to take leaks away and simplify your life.
Renovating a home may require a professional plumber especially on things like fixing leaks, regular drain cleaning and addressing noisy pipe problems. Such situations can be frustrating so, do not let these issues overwhelm you. A number of certified plumbers can come to the rescue.
Finding a plumber, however, is something that you should do with a bit of investigation and appropriate evaluation of your preferences and options. Any certified plumber is fine for smaller jobs. But if you have a complicated work that should be done, you have to assess the skills of available plumbers more closely.
Getting The Right Sahuarita Plumber
The first thing that you must do is to identify the kind of plumbing tasks you need to be accomplished. It could be that you have simple tasks that do not require much work including unclogging the toilet, fixing a leaky pipe or showerhead or could be repairing the kitchen faucet. Just about any certified plumber can do these jobs.
For comprehensive plumbing projects, perhaps, you may wish to be a bit choosy. If the plumbing job in sight is to install a new shower, toilet or sink, looking for a plumber with high skill level is important. You may consider contacting any local associations or unions connected with construction or plumbing.
You also have the option of asking other people, for instance, your neighbors, relatives or friends, if they know a professional plumber who can meet your plumbing needs. The Web is a good place to look for qualified plumbers in your area. Finding a Sahuarita  plumber is not a difficult thing to do. You just need to determine the kind of project you have and then see who will qualify for it.
If you are looking for a plumber in Corona de Tucson, AZ area please call us today at 520.780.4507 or complete our online request form.