Your Plumbing Repairs Contractor for Tucson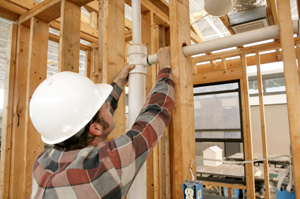 Most plumbing needs are an emergency, and we understand how quickly you want the problem resolved. With over 30 years experience, our plumbers understand that while it may be an emergency to you, your plumbing problem is surely NOT new to us and whatever it may be, we have faced it before and know how to fix it immediately.
Response to most plumbing needs is either immediate or that very same day. Frequently, serious leaks and other plumbing emergencies lead to other damage, sometimes electrical, sometimes even structural.
We offer some of the best plumbing services and guarantees in Tucson and surrounding areas. Not only do we offer any plumbing repair work needed for Tucson area homeowners, but we also stand behind our work. If you're having plumbing issues in your home or business, we can handle any plumbing problem large or small!
Our Tucson Plumbing Repairs Contractor Provides:
Toilets repairs and replacements
Faucets repairs and installs
Water heater repairs and installs
Sewerage pipe blocks or leaks
Frozen pipes or corrosion problems
Re-piping
Plumbing Estimates
Plumbing Ideas
Hydro Jet Plumbing
Sewer And Drain Cleaning
We Provide Plumbing Repairs in the Following Areas:
Tucson, AZ
|
Casas Adobes, AZ
|
Ajo, AZ
|
Drexel Heights, AZ
|
Tucson Estates, AZ
|
Catalina, AZ
|
Elephant Head, AZ
|
East Sahuarita, AZ
|
Rio Rico, AZ
|
South Tucson, AZ
Why Tucson Should Hire Us For Their Plumbing Repairs
From new construction and finish outs to repairs on existing structures, the job will be done to the highest standards while working within the customer's budget.
Our plumbers are always on time and punctual. You will immediately get to talk to a plumber and gets an idea of what the cost will be and what the job will entail.
Recent Articles
If you are looking for a Plumbing Repairs Contractor in Tucson, AZ, please call us at 520-780-4507 or fill out our online request form.